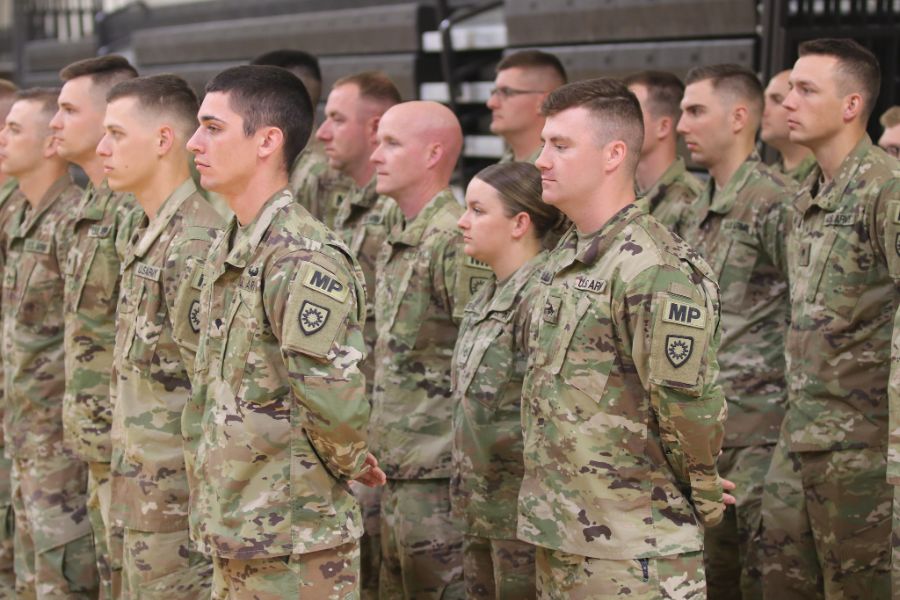 Kentucky Gaurd
Different paths after high school – Military
Only 1% of Mounds View graduates go into the military; the culture of Mounds View High School is a major contributor to this statistic. The Mounds View mindset that in order to be successful, college is the necessary path after high school, makes students shy away from other post-secondary opportunities, including entering the military.
Gaelen Smith, 12, is part of that 1% along with his plans to work in law enforcement. Smith's interest peaked during his freshman year when people from the military and law enforcement came into his class and explained what their employment was like and what they do for the community. Smith was inspired to take part in both occupations. "I want to combine the two and figure out how I can [be part of the military and law enforcement]," Smith said.
Following high school, Smith plans to get an Associate's degree in law enforcement and serve in that field for eight years. In order to become a police officer, there is a challenging interview process. "The interviewing process for the job I want to do is really hard," Smith said. "It's three stages and at the end, you talk to the chief and it's really stressful."
Although this may be difficult, Smith has taken steps that will give him an advantage when this time comes. For example, he is part of the program Police Explorers, which is a huge resume builder. "I experience everything that a normal police officer would do on a day-to-day basis," Smith said. "Most of us who go through Police Explorers get a job because agencies really like to see that on the resume."
After working his way up the ranks with the goal of becoming a SWAT team member, Smith will serve in the military for ten years. This way, he can come back with more experience, increasing the likelihood of being hired to a higher-position department.
Education is notorious for being expensive, so naturally, that is one of Smith's largest concerns. "I'd say financially is a big thing that's been a roadblock," Smith said. "I have to work a lot to pay for college, but it's worth it." However, because of his decision to go into the military after getting a degree and working in law enforcement, he has hopes of it paying for his college tuition.
Due to the unique nature of Smith's post-high school path, he has gotten mixed responses. "Some people don't like law enforcement," Smith said. "Some respect it and see it as honorary or something not a lot of people would do." Regardless, both Smith's teachers and family support his choice.
Smith's plans after high school are sure to come with many benefits to his character. In addition to leadership, Smith believes that law enforcement and the military will build his confidence. "My confidence during conflict will definitely skyrocket," Smith said. "You go through a lot of [stressful] situations." Going against the common mindset of a typical Mounds View student, Smith's future plans will hopefully result in nothing less than success.