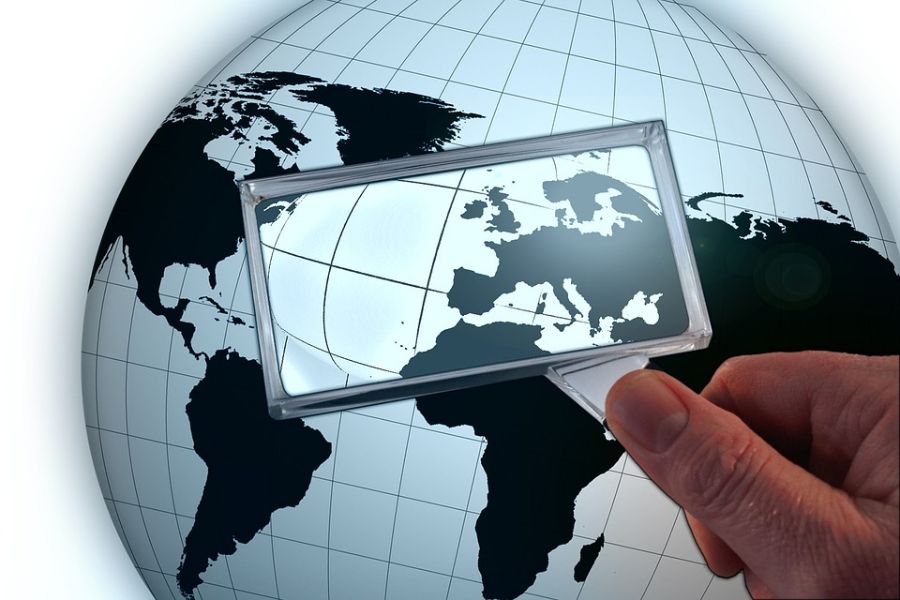 Pixabay
Social Structure – Elsewhere in the world
With over 120,000 schools in the US, it comes as no surprise that the social structures in different high schools vary tremendously. Factors such as location, socioeconomic status, academic performance and school size hold great importance in what the high school social environment looks like.
Cindy Su, 9, previously a Chippewa Middle School student, attends Phillips Exeter Academy in New Hampshire, which is the best private high school in the country, according to Niche. But even so, Su does not notice a higher level of academic competitiveness as she expected. "People at this school put a lot more effort into their studies and are all very passionate [about] their work," Su said. "Even though I expected this to be a very competitive environment, I don't feel it at all."
Instead, the academic difficulty drives students to work together. "Because everyone is trying to be their best, everyone is trying to collaborate and figure it out together," Su said. "A lot of people don't expect how hard this place is going to be, so we depend on each other to get through."
What Su experiences at Exeter contrasts that of Isabella Zumbolo, 10, who attends Concordia International School Shanghai (CISS) in Shanghai, China. "In Asia, academics are often held above all else," Zumbolo said. "There's this mentality that you have to get as many A's as possible. Everyone wants to know what their peers got on tests and it's just so stressful sometimes." At her school, the social structure typically surrounds academics.
Though this motivates the students to study harder, sometimes the academic pressure can be overwhelming. "I know so many people that have had mental breakdowns or cry in class a lot because they're just so stressed out," Zumbolo said. "The people who do succeed are placed on this pedestal above everyone else, and everyone wants to do better than them, to knock them off and take their place." Students strive to do better than their peers, creating a competitive environment.
At Wilton High School in Wilton, Connecticut, Joy Ren, 9, encountered a social structure centered around sports and wealth. "Wilton is generally a town that is especially sports-driven instead of Mounds View, which I believe as more academically-driven," Ren said. Ren, who was a previous Chippewa Middle School student, felt that the majority of students who were considered popular excelled in sports, which made it harder for her to fit in when she moved there.
Additionally, she saw that financial status had a tremendous effect on the social class at Wilton. She witnessed an example of this when Ren overheard a girl discussing her Bat Mitzvah after party, where what was supposed to be a coming-of-age celebration turned into a competition of extravagance. "[There was] a conversation between a considerably popular girl and a new girl in my class who brought up the topic of Bat Mitzvahs," Ren said. "The new girl begins to talk about her after-party, where her closest friends received monogrammed towels and silk bathrobes along with a new pair of Airpods. The popular girl suddenly became interested in this new girl, pulling her into her friend group." Ren noticed that a year later, they became close friends.
Zumbolo sees only a few similarities to Wilton at her school. "Since my school is private, there is a high tuition fee," Zumbolo said. "There are a lot of people, like me, whose parents' companies pay the fee so we can afford to go. But there are also lots of people whose parents are wealthy enough to pay the fees out of their own pockets." The wealth gap between students is not apparent right away, but Zumbolo says that some students have different views toward the subject. However, wealth does not have a heavy factor on social structure. "There are definitely times where it's hard to relate to people, and this can affect friendships a little, but it's not like all the richest kids [only] hang out [with each other]," Zumbolo said.
For Zumbolo, a smaller school size limits the friends people have. "My grade has a little over 80 people, and my high school has around 320 people total," Zumbolo said. "The small class size forces you to adapt and make friends with people who are nothing like you, which helps to get rid of negative stereotypes." The smaller size also makes friend groups split between grades rather than people.
Similar to CISS, students at Exeter tend to befriend those they spend the most time with. "Oftentimes, students will be very close to their dorm, and they will not have the same interests or backgrounds," Su said. "People also become a lot closer faster because you live, eat, and study with each other all the time." She considers Exeter to be a more inclusive community, which Su finds refreshing.
At Wilton, Ren finds that the domination of cliques on the social scene to stem from a lack of diversity. "Ironically, Wilton is located less than an hour away from [New York], one of the most diverse and populated cities in the United States," Ren said. "Yet, there is little to no exposure of what the real world is like," She observed that the lack of diversity leads to ignorance between students.
Because CISS is an international school, Zumbolo felt a divide between nationalities. "In middle school, my grade often felt very segregated," Zumbolo said. "The Americans tended to hang out with the Americans, the Koreans with the Koreans, and the Chinese with the Chinese. When I tried to spend time with the girls from [the] other countries, I'd often feel left out because I didn't speak [the other languages]. Sometimes I also wouldn't understand all of the cultural things that influenced their mannerisms and actions." However, these cultural misunderstandings subsided as all the students learned more Mandarin.
Variance in these factors contributes to different social structures, impacting students in both positive and negative ways. Students like Su are surrounded by people with similar passions and values, making it easier to fit in and get along with their peers. On the other hand, students like Ren are thrown into a sophisticated community and struggle to adjust to the circumstances and find a close group of friends. In the middle ground, students like Zumbolo realize that differences can unify, rather than separate, people.
All students can come to an agreement that if social factors had no influence over social structure, the world would look much more different."Society tells us what to be, what things to like and how to act," Ren said. "What would the world be like without it? Perhaps we would be much more decent people."