Korean-style Fried Chicken Arrives in Uptown
One of Uptown's newest restaurants, Bonchon, opened earlier in October and has been bustling ever since. Specializing in Korean-style fried chicken, Bonchon is recognized internationally for its authenticity and Korean twist on other foreign dishes.
While Bonchon may not be the best choice for a budget meal, its menu is very diverse, ranging from simple, Korean fried chicken in the form of drumsticks, wings, or boneless wings, to wraps and tacos. An average dish at Bonchon is around $12-16 with the price going higher to $24-34 for a medium-sized or large-sized plate of fried chicken. But the price is justified, as you're receiving some of the best chicken in the Twin Cities.
Like a traditional restaurant, a hostess asks for the party and either seats you immediately or gives you a paging device that lets you know once your table is ready so that you can do some exploring nearby. There isn't a large area for seating; depending on the time of day, wait times can be up to 30 minutes long. The menu was very easy to follow as the pages were made up of full-page images of select dishes and organized accordingly, but it might be difficult to decide on since everything looks appetizing. The wait time for five dishes (including the fries) was around 20 minutes.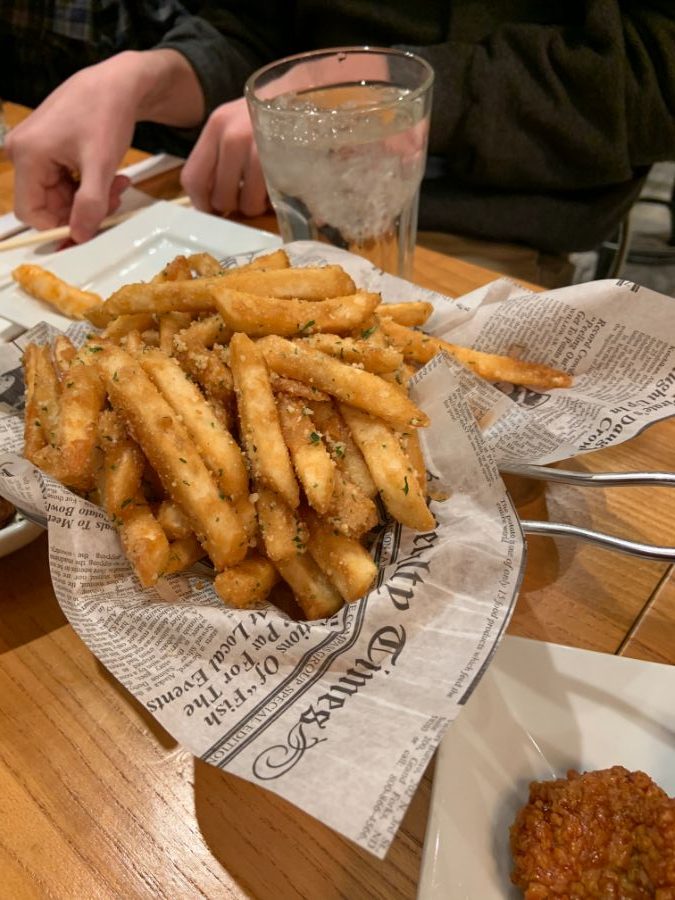 While the overall presentation was fantastic, there was some inconsistency in quality when it came to the food. Both the drumsticks and wings were delicious; each bite was fried to perfection and the flavors were very juicy, as Korean fried chicken should be. The boneless wings, on the other hand, did not meet expectations after eating the drumsticks and wings. Although well seasoned, there was a distinct lack of moisture on both the inside and outside of the chicken, creating an unsavory and crunchy shell of fried chicken. For the spicy versions of the chicken, be warned: it can get very uncomfortable for those who are not accustomed to eating spicy foods. The seasoned fries were on a completely different level compared to fries from fast food restaurants; perfectly crispy, evenly fried throughout, mixed in with their house seasoning and parmesan cheese.
The customer service was fantastic; the waitresses do their best to listen to your questions or concerns. They also seemed to know that we would need lots of water to rinse down the spicy boneless wings; we ended up having our glasses refilled many times.
If you'd like to try having your mouth sizzled, Bonchon is located in Uptown Minneapolis at 1414 W Lake St. and is open from 11 a.m.-10 p.m. Sunday to Thursday and 11 a.m.-3 a.m. Friday and Saturday. Keep in mind that parking can be troublesome as the only options are either parallel parking or finding a nearby parking lot; both require payment.