America's opioid problem
Overprescription of drugs on the rise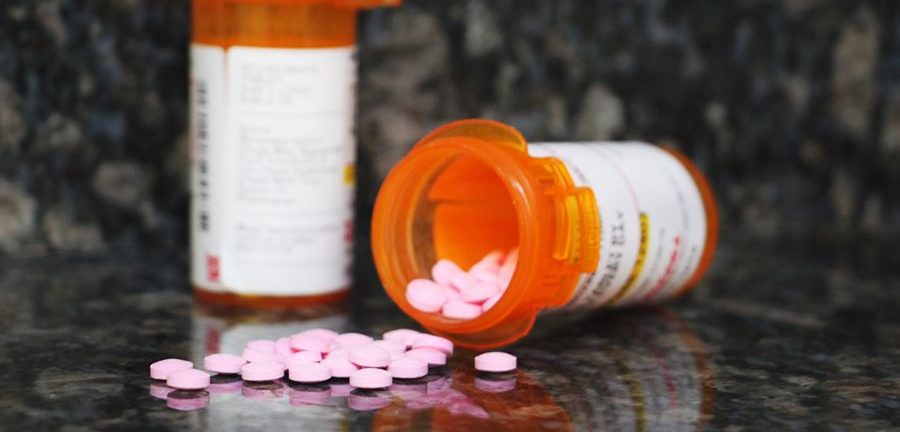 Ben Davis and Jake Rosenow
May 13, 2016
He was dynamic, flamboyant and unabashedly creative. His music changed the course of the entire industry. His name was Prince and he was a music legend—yet he was only 57 when he died on April 21 at Paisley Park, his Chanhassen, MN home.
Although unconfirmed, rumors of Prince's death by drug overdose have added fire to the current conversation surrounding the abuse and overprescription of opioids. According to the Centers for Disease Control and Prevention, the sale of prescription opioids has nearly quadrupled since 1999, and in that time, deaths from opioid overdose have also nearly quadrupled.
With the spreading opioid addiction epidemic, both doctors and consumers need to take steps to stop the overprescription trend and become more educated on the adverse effects of excessive drug use. Without changing the current state of prescription drug use in America, the cases of addiction and overdose will only grow larger.
According to opiate.com, long-term opioid abuse can lead to a range of adverse effects. From increasing users' susceptibility to health problems like HIV and heart attacks to increasing risk for addiction to other drugs, opioid abuse is a public health nightmare. In the short term, opioids can also cause respiratory depression—a tremendous slowing in one's breathing rate which can lead to brain damage.
A national study published in the Journal of the American Medical Association has shown that overprescription often rests in the hands of busy doctors and demanding consumers. As a result of effective television advertisements for brand name drugs, consumers approach their doctors demanding they receive these prescriptions. This demand, partnered with doctors' lack of time to investigate patients' underlying problems, often results in overprescription of drugs.
Considering the nasty side effects of opioids, one would wonder why doctors seem to be so lax about prescribing them. The truth is, there are many factors that go into overprescription, and as in many other industries, corruption is one of them. According to a study done by ProPublica, many doctors take money, free lunch and other perks from brand name drug companies in exchange for recommending their drugs.
Additionally, due to opioids' addictive properties, many patients remain dependent on the drug even after they are taken off their medications. Without a prescription, they look to illegal alternatives, usually heroin. As people begin to use the illicit drug, their addiction grows, in turn leading to deadly side effects.
Overprescription of opioids is not just about prescribing more than the recommended amount of the drug. In many cases, doctors prescribe opioids for procedures that do not require them. According to a recent study published in the Journal of the American Academy of Orthopaedic Surgeons, prescription painkillers are prescribed to 85 percent of patients with hip fractures and 82 percent of patients with ankle fractures in the U.S., compared to only six percent of patients with ankle fractures and zero percent of patients with hip fractures in the Netherlands. Unlike American doctors, those in the Netherlands usually recommend over-the-counter drugs like Tylenol or Advil combined with physical therapy. Many organizations have tried to improve the overprescription epidemic by asking for similar changes in the US.
The use of ibuprofen and acetaminophen instead of opioids has been proven by many doctors to be safer, and, according to Dr. Don Teater, MD, more effective. Physicians For Responsible Opioid Prescribing and Advocates for the Reform of Prescription Opioids both focus on limiting prescription of opioids.
Although overprescription is a growing problem, it can be solved very easily. One simple way is to keep drug companies from paying doctors. This could be done by revoking a doctor's license if he or she took money from drug companies. Another way is to put legal limits on when doctors can prescribe opioids.
The opioid overprescription epidemic is a serious problem that is only getting worse. However, it is a manageable one. With a clear set of rules that limit the overprescription of these drugs, stories like Prince's can become history.