Changes to MLK Day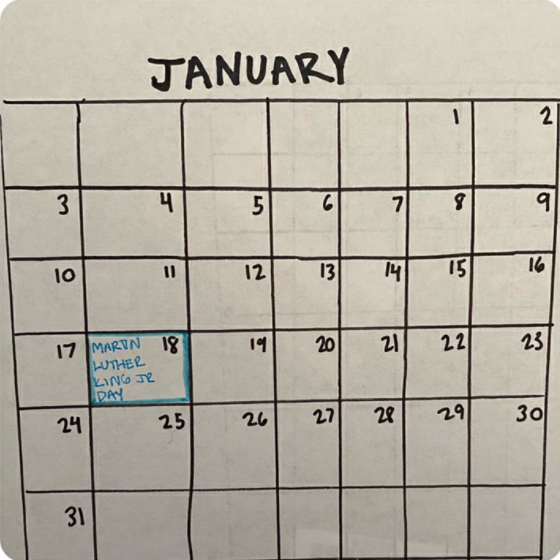 For 26 years, every third Monday in January has marked the legacy of Martin Luther King Jr. and the civil rights movement he symbolizes. Many people celebrate the advancements made and progress achieved by participating in marches, raising funds for community organizations or volunteering at food shelves.
However, this year, with both COVID-19 and affairs regarding civil equality again at the forefront, there were many organizational and structural changes.
The health risks presented by COVID-19 have made large gatherings dangerous. Online fundraisers and virtual events, such as the Minnesota History Center's virtual discussion on various topics on Black History, replaced in-person volunteering.
At the same time, more Americans are taking an active approach to racial inequities and more critically interpreting societal and systemic norms. These changes have led to a more improvement-oriented perspective of Martin Luther King Day.
The civil unrest following the death of George Floyd highlighted inequalities previously overlooked and gave way to a civil rights movement of a size not seen in 60 years. With a newly critical frame of reference for this holiday, the traditionally optimistic narrative was under intense scrutiny this year. Instead of solely focused on celebrating historic wins, such as desegregation and the Equal Rights Amendment, many took the time to look for advancements yet to be made. Discussions on issues like socioeconomic disparities and police brutality took the place of celebratory recounts of the passage of equal rights legislation.
Furthermore, the demonstrations led by King were compared to recent protests by groups like Black Lives Matter, as many people attempt to see modern-day protests through the eyes of King. King was assassinated in 1968, and since then, conflicting speculation on his supposed opinion has surfaced. King was a renowned proponent of nonviolent protest, so many say King would oppose the violence seen over the summer. Yet at the time, he faced significant opposition against the peaceful activism he led and was criticized for violent outbursts at his events.
Perhaps more importantly, a greater focus was placed on improvements yet to occur, rather than equality achieved. This year, as the country works to fix its shortcomings in regards to racial discrimination, people were working towards new achievements rather than celebrating previous accomplishments.