Charity week in review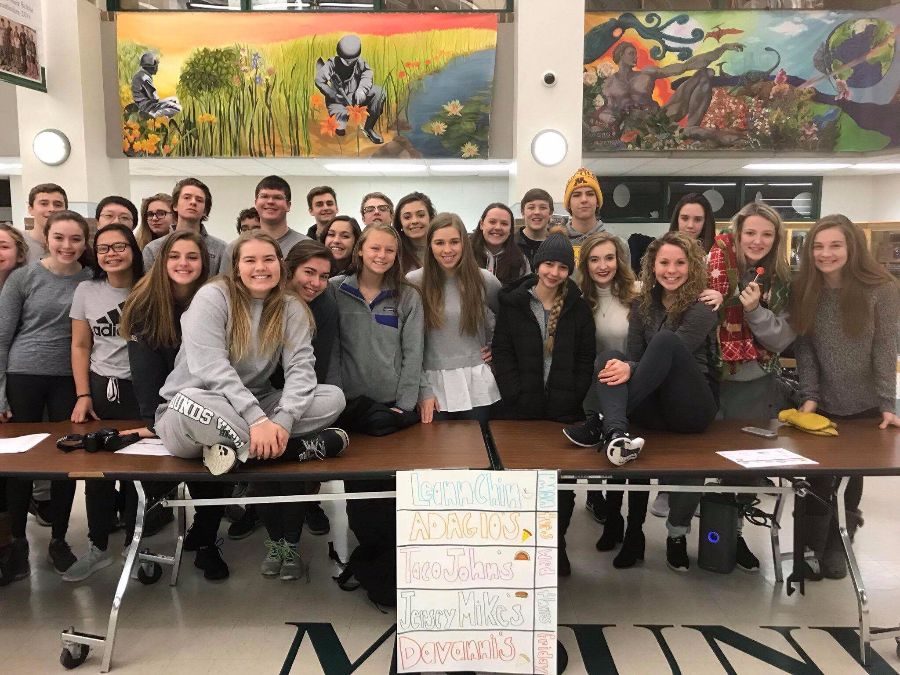 Emma Hoyhtya and Ingrid Anderson
January 1, 2018
During the week of Dec. 11 to Dec. 15, Mounds View held a charity week organized by DECA and Student Council. Every year, these two groups have hosted their own week-long charity drives, but this year, the organizations combined their events to get students involved all at once. "We know a lot of drives are going on and we didn't want people to split their money. We thought it would be more successful if we came together as one," said DECA Co-President Justin Reiling, 11. "And it was, because we raised four times as much as last year." As a community, both Mounds View students and local businesses donated $8,717.13 throughout the week.
When the project was just an idea, Student Council and DECA decided to dedicate each day of the week to a former student that has gone through hardship or died. Each of the students' parents chose an organization that their child's day would also represent. "We felt like we could do something more impactful for the community to commemorate the lives of past students at Mounds View," said Greta Delaune, 11, volunteer coordinator for Student Council. "We had the idea of combining spirit days with donations so that we could get the most amount of people involved in this week."
At first, the groups were concerned that this idea might not be well-received by parents. "Initially, I was worried that the parents wouldn't want their children involved in this week, but all of the parents were overjoyed when we reached out to them," said Delaune. "Each and every one of them were so grateful that our community continued to remember their children and donate in honor of them."
Both DECA and Student Council are grateful that the whole community was willing to be a part of this drive. "It was an amazing week, and I am so glad that our first ever –and now annual, I believe– charity week was so successful," said Delaune.