Gyllenhaalgate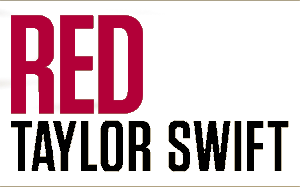 On November 12, Taylor Swift released a re-recording of her seven-time platinum album, "Red." To the excitement of Swift fans, "Red (Taylor's Version)" has reignited fan theories surrounding Swift's alleged relationship with actor Jake Gyllenhaal. While neither Gyllenhaal nor Swift have admitted the album is about their supposed relationship, fans continue to speculate.
Gyllenhaal and Swift's apparent relationship began in October 2010. This ended a few months before the album "Red" was released. Despite the brevity of their relationship, many believe it left its mark on Swift and her music.
The re-release of her song and an accompanying short film have continued to fuel the speculation about her relationship with Gyllenhaal. Some fans connected the actor who portrays the male lead in the film to Gyllenhaal due to the similar age difference between the actors in the film and to Swift and Gyllenhaal when they were rumored to be together.
In "All Too Well (10 Minute Version)(Taylor's Version)" she sings "but you keep my old scarf from that very first week." Many fans speculate this to be a nod to the fact that Gyllenhaal had been seen after they had already broken up wearing the scarf that Swift wore the first time they were ever publically spotted together. The final potential connection in the song "I Bet You Think About Me" is when Swift writes about "glamorous shiny bright Beverly Hills," where Gyllenhaal happens to have a residence.
In the accompanying short film, Dylan O'Brien and Sadie Sink portray the tumultuous relationship that Swift and Gyllenhaal were rumored to have.
The breakup scene is the pinnacle and most emotional part of the film. It is heart-wrenching and you can tell that O'Brien's character is actually more upset and disappointed with himself than her, contrasting his previous behavior. He seems very resigned and withdrawn and seems to have given up on the relationship long before it officially ended.
Towards the end of the film, there is a flashforward to current times, where the same character now portrayed by Swift is presenting her novel that she wrote about the relationship. In the film, the character is an author instead of a songwriter as she is in real life. The love interest, portrayed by O'Brien, is watching her present her book from outside the building wearing a red scarf that Sink's character previously gave him earlier in the film.
Swift is well known for writing songs about her life and those who have wronged her. The album "Red (Taylor's Version)" is no exception. In every aspect of her music, she shows her reflection on the relationship discussed in the album.
A consistent theme of her reflection throughout the album is that Swift feels as if she gave everything she had to the relationship with a partner who was not meeting her halfway. In the song "Better Man" she states, "I gave you my best and we both know you can't say that," when referring to the unreciprocated love and dedication she showed him.
Through Swift's music, we can gather that Swift and her non-confirmed partner had an extremely complicated relationship; however, they seem to both be in good places now. If I were John Mayer, I would run for the hills because I don't think "Dear John" will be any more pleasant in its re-recording.