Cast and crew of Mounds View's fall musical prepare for opening night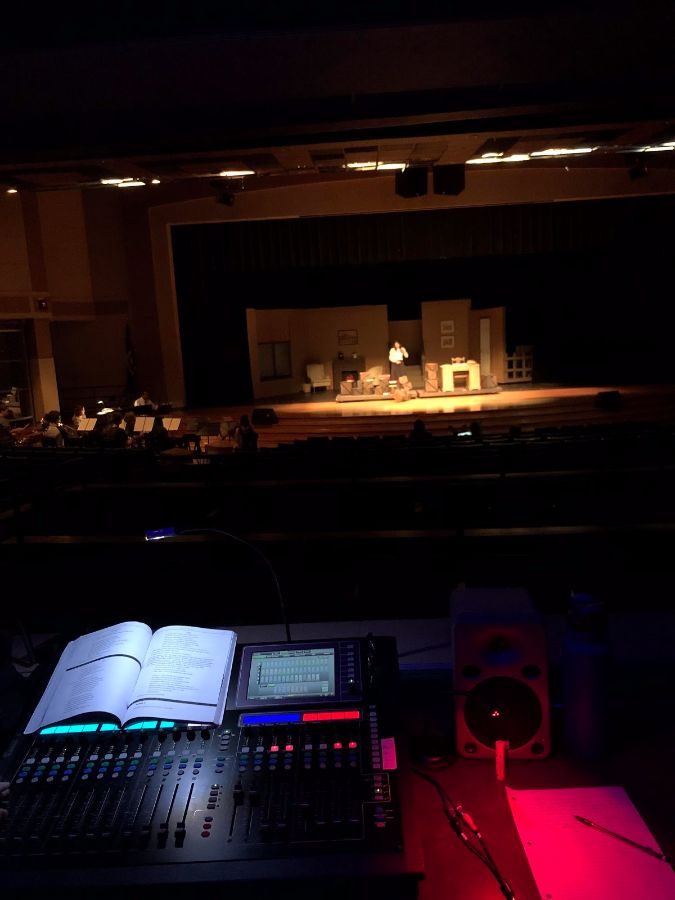 The Mounds View theater department is looking forward to making a strong impact through their fall musical, Little Women. The new production is set to take the stage in the Mounds View auditorium on Thursday, Nov. 2.
The team is continuing to work hard during the final days before opening night to put on their best performance. Alexandra Runnals, assistant director of the theater program and English teacher at Mounds View, emphasized how many pieces needed to fit together for a show to be performed. "The great thing is each show is a puzzle that requires a lot of great minds to work together to make a successful show," said Runnals. The contributions from different areas such as costuming, technology, crew and the actors, all come together to create a creative and welcoming environment for the production to succeed.
One of the most challenging parts of getting ready for the performance is setting the scene of Little Women. "It is set during the Civil War and this means our crew and customers had to make sure the set pieces, costumes and props were appropriate to the time period, and our actors had to consider the way that they stand, move and interact on stage to make sure it was appropriate for the time period," says Runnals. This interesting element adds to the realistic nature of the production.
Katie Hahn, 11, who will be playing the lead role, recognizes the importance of conveying a message to the audience rather than just performing without mistakes. "'Little W'omen is one of those shows that is fun but also makes you feel," said Hahn. "There is more meaning to it than your typical play."
With all of the hard work and many hours put into this show, the group looks forward to performing what they have prepared. "I am most excited to have the show open and have the audience see how hard everyone has been working," said Runnals.
Showtimes are Thursday, Nov. 2 at 7 p.m., Friday, Nov. 3 at 7p.m. and Saturday Nov. 4 at 1 p.m. and 7 p.m. Tickets can be pre-ordered on seatyourself.biz/mvtheatre or bought at the door, one hour prior to the show. Adults are $10, students and seniors are $8 and children under the age of two can get in for free.