Boys swimmers win close meet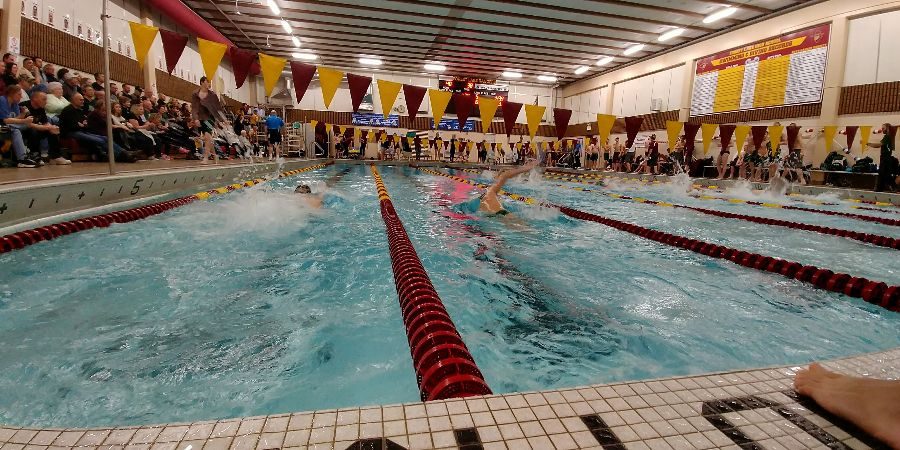 Derek, Chen
February 3, 2018
Mounds View Boys Swim and Dive came out with a close win against Forest Lake last night at Forest Lake Junior High School. The final score was 95-91, Forest Lake seemed to have the win sealed but throughout the meet.
In the first half, Forest Lake held a big 61-49 point advantage against Mounds View. The Mustang's chance for victory came during the 200 yard freestyle relay, when Forest Lake's first place relay team false-started and was disqualified. This put Mounds View ahead at 72-68.
The energy was intense, up to the final event — the 400 yard freestyle relay. Before this event, Forest Lake had 85 points with Mounds View barely ahead at 87. "The pressure was on during the final relay, but all of our guys work hard," said Captain Quinn Doan, 12. The three Mounds View relay teams placed first, fourth and fifth; landing a win for the Mustangs.
Despite the tough battle, Mustang swimmers were very happy with the meet. "The coaching, the line up, everything went perfectly — not exactly as planned, but perfectly," said Doan.